Appeal of scientists sorry, this is not the climate we have – Outdoor Magazine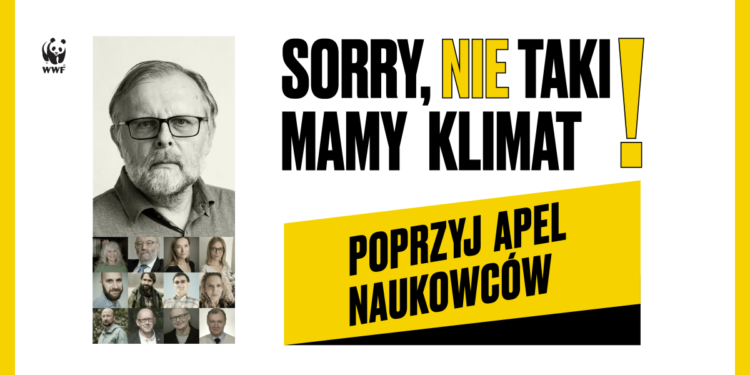 Appeal of scientists: sorry, this is not the climate we have
More than 100 Polish scientists appeal to politicians, entrepreneurs and all citizens: "LISTEN TO US AND LET'S ACT TOGETHER FOR CLIMATE. No more delay. We all contribute to climate change, so let's all make an effort to slow it down. We don't have another planet – we have to save this one". You can support the voice of the scientists on the website of theclimate appeal.en
Prof. dr hab. Szymon Malinowski, Department of Physics, University of Warsaw, Climate Science:
Climate change is the biggest challenge we face. Taking responsible and purposeful action while involving as many people as possible is the only way forward if we want to stop the worst-case scenarios of the climate crisis. Science knows the solutions, it knows what we need to do, but its voice is still not heard enough. It gets lost in the media hype, among the statements of politicians and celebrities.
The signatories appeal thus:
to politicians to take decisive action to reduce greenhouse gas emissions, transition to clean energy, protect the climate and biodiversity;
to entrepreneurs to calculate their carbon footprint, lower it, and ultimately – climate neutrality;
To citizens to make wise choices both at the store shelves and at the ballot box.
Marcin Kowalczyk, Climate Team Leader:
The latest IPCC report confirms that the time we have to act is shrinking dramatically. If we don't do everything now to stop further greenhouse gas emissions, it will be impossible to limit the rise in global temperature to 1.5°C. The world as we know it will disappear. Our actions are unfortunately inadequate to the threat. Suffice it to mention that in 2021 global emissions were rising instead of falling, and in the last decade we recorded the largest emissions in human history. This was happening at a time when we were already fully aware of the threat posed by climate change.
"Let's stop denying science – it's a self-defeating strategy. Let's not let para-scientific arguments or outdated knowledge be put on the same level as the results of years of research. We can no longer be indifferent to driving climate change and to sham pro-climate actions. The future of humanity is too big an issue to be sacrificed for short-sighted short-term political or business goals." – scientists urge.

photo. WWF Poland