How to start running in the mountains Outdoor magazine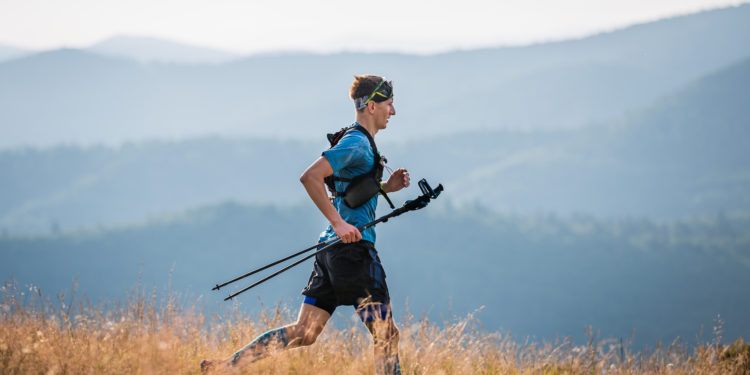 How to start running in the mountains?
Running has accompanied me for more than 20 years. I started on the treadmill, went through street running, and finally made it to the mountains. The first time I ran during the Table Mountain Winter Half Marathon in 2015. Immediately "something sparked," and although my heart has been in the mountains since that January day, it wasn't until 2020 that I decided that mountain running would be my priority. If you're just starting out on your running adventure, here are some tips to ease you into this world. Here's how to get started running in the mountains!
Pure pleasure
Running in the mountains is much more enjoyable than running in the city. It's not just about the views, but also about communing with nature and feeling free. Running away from civilization, you feel that you can do anything, and the space you have around you allows you to relax and disconnect, at least for a while, from everyday affairs. This is a great value for me. This is why I love to run alone. I can then switch off and focus on myself. On the other hand, cross-country trips in the mountains with company are a great adventure.
Don't start with long distances
Running in the mountains is demanding and difficult, especially without endurance and strength preparation. "I want to run in the mountains. Maybe I'll sign up for some ultra's right away to keep me motivated.". Such a thought dawned on you? Give it up and switch to the tactics of small steps. It's not worth skipping the initial stages. By getting your muscles used to the new effort, quietly building up your form and gradually increasing the distance, you can progress through the next stages of initiation safely and without injury.
Don't choose very technical paths
It is wonderful to run in the Tatra Mountains, but be warned – it can be difficult and dangerous. For the beginning of your mountain adventure, for example, choose the Beskids or Bieszczady Mountains, where you will find a lot of relatively easy trails. The most friendly ones are, of course, those without rocks and roots. Don't kidnap yourself to high altitudes right away. A kilometer where you have 200 or more meters uphill is really a lot of. Start with gentler hills.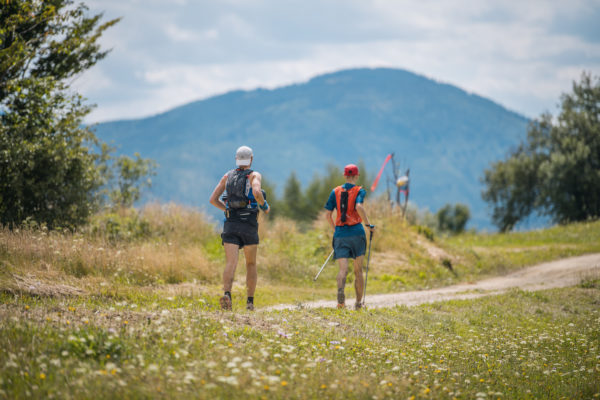 How to start running in the mountains? (fot. Jacek Deneka)
Use a heart rate monitor
Running in the mountains means running in varied terrain, on a variety of surfaces. Planning a specific pace for a workout done in unfamiliar terrain, in changing conditions, misses the point. The best indicator when running in the mountains is effort time and heart rate. As long as you have the ability to train with a heart rate monitor (heart rate strap) – you will find it very useful in the mountains. If you use it every day and know your heart rate ranges, and don't go into the second range when training in the mountains, there's a good chance you'll quickly feel the pleasure of mountain runs.
The right shoes
Shoes for running in the mountains are different from those in which we run on the street. Above all, they have a more aggressive tread, so they provide better grip and give us a sense of security. There are plenty of models on the market, with a membrane and with additional reinforcements, because in the field it is much easier to destroy footwear. It's important that your shoes fit properly – slightly larger than the ones you walk in every day, but not too big and not too wide, so that your foot doesn't make too many movements when running downhill.
Complementary training
As always in running, but especially when running in the mountains, supplemental training is very important. Let's not shy away from weights (of course, they must be tailored to your capabilities and properly woven into your training plan), and general development, stabilization and strengthening exercises (the so-called "training"). core) try to do almost every day. These are neither long nor demanding workouts, and have a remarkable effect on posture, muscle feeling on the trail, coordination. Well, and strength in running uphill. Cycling also plays an important role in my training.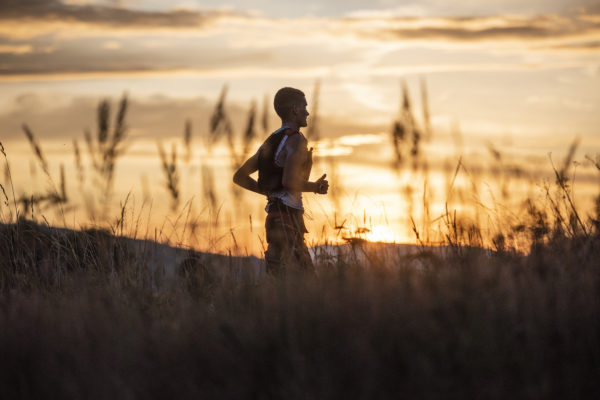 How to start running in the mountains? (phot. Piotr Dymus)
If it's hard, switch to walking
The first workouts in the mountains give you a push. Mainly because it is difficult to feel the right pace. We usually try to run at all costs, and this is very illusory. And unnecessary. Switching to walking during training in the mountains is quite natural. Allows you to even out your breathing and rest your muscles. A good way is to set small goals for yourself. This gives us the motivation not to completely let go when we feel our thighs "burning", and on the other hand we give our head permission to rest, which is salutary for us. Marching uphill is really no shame – even the world's best "mountain runners" don't always run up every hill.
Eat and drink while training
Eating and drinking while running in the mountains, which usually lasts longer than training or competing in street running, is essential. The good news is that the pace of running in the mountains is lower than on flat trails, which makes it easier on the bowels and digestion. It is important to test the products and choose those that we will assimilate well. In hot weather, taking water/isotonic with you is key, because dehydration greatly reduces our performance!
Match your outfit to the weather and don't underestimate the forecasts
Weather in the mountains can be very changeable. Before setting out on the trail, be sure to check the forecast, keeping in mind that even if there is beautiful sunshine at the beginning of your workout, a few hundred meters higher the conditions may be completely different. It's always good to have a jacket in your backpack, and if you're running in higher elevations, a hat, gloves and long pants/leggings.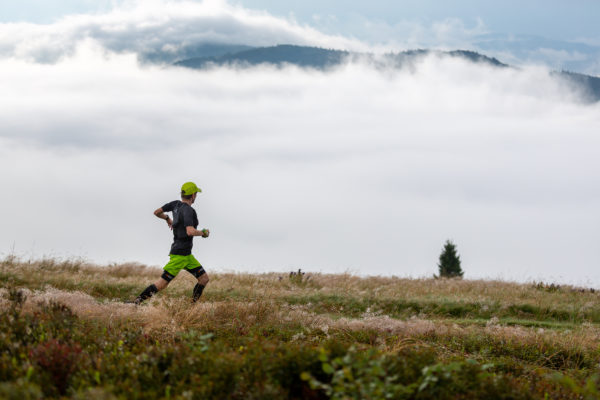 How to start running in the mountains? (phot. Karolina Krawczyk)
Familiarize yourself with the route map
If you are going to a new, unfamiliar terrain, it is essential to familiarize yourself with the map, memorize or write down the colors of the trails you want to run on, upload the route trace to your watch if you have the possibility to. Getting lost on the trail can be an adventure, but it can also be dangerous, and certainly stressful. Better not to be discouraged by such a mishap.
Phone
I train in the city on a daily basis and don't run with my phone, but if I'm in the mountains, I usually take it with me. A lot can happen in the backcountry, and on the other hand, you meet far fewer people than in the city (I'm assuming you won't be planning a cross-country trip on the most heavily traveled trails), so it's harder to get help in case of problems.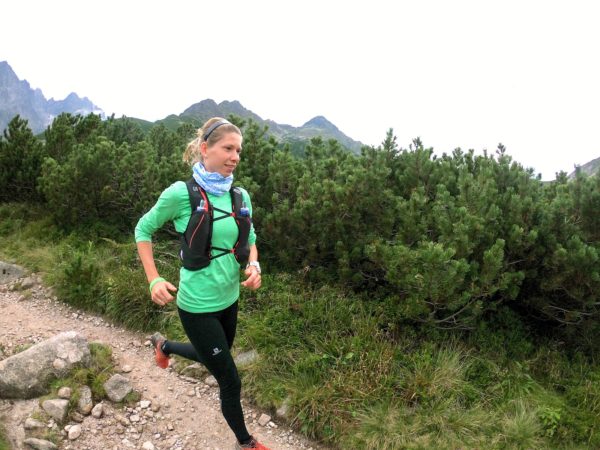 Justyna Grzywaczewska (photo. Piotr Książkiewicz)