Avalanche-Skitur Days for Ukraine – Thank you for being with us! Outdoor Magazine
June 28, 2022
Avalanche-Skitur Days for Ukraine – Thank you for being with us!
This year the Days were a unique event. Returning after a two-year break due to the pandemic, they were supposed to be an opportunity to rejoice in the disappearing restrictions, and became a beautiful idea – mountain training, all proceeds from which were donated to the Survivor Foundation to help those affected by the war in Ukraine. And thanks to you – Participants and Sponsors – we managed to raise a total of 31,075 PLN.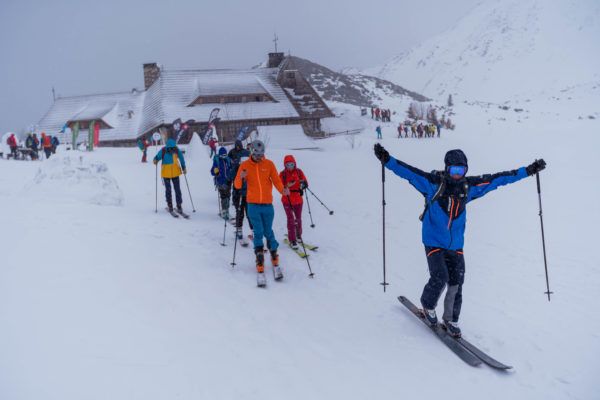 IX Avalanche-Skitur Days 2022 (fot. Jan Wierzejski)
The weather made it not easy. Raining since dawn, and later snow and strong wind made us doubt the determination of the tourists. However, they did not disappoint – more than 200 people took part in training, workshops and an alpine obstacle course. Some of the training, due to extremely difficult conditions, was moved to the hospitable thresholds of the Five Ponds Hostel, but there were also those who bravely trained in the field. Thanks to the work of the 5+ Mountain School Instructors, avalanche, winter tourism, navigation, as well as skydiving and splitboarding outings were held.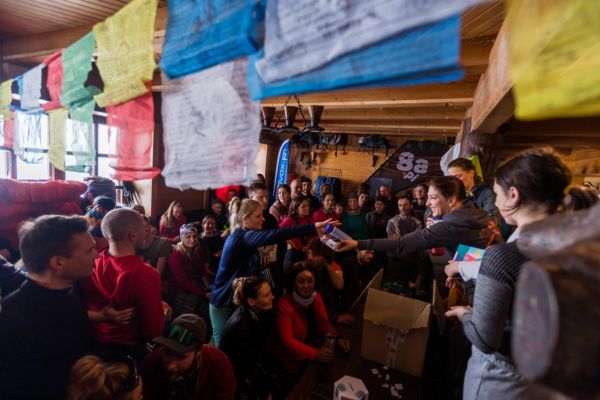 IX Avalanche-Skitur Days 2022 (photo. Jan Wierzejski)
Under the roof of the shelter, employees of the Tatra National Park talked about nature, and Tatra Voluntary Rescue Service provided training in first aid in the mountains. In the avalanche debate nt. of buoyancy systems, led by Marcin Jozefowicz of TOPR, was attended by the companies Aerosize, ABS, Ortovox, Deuter, BCA and Pieps.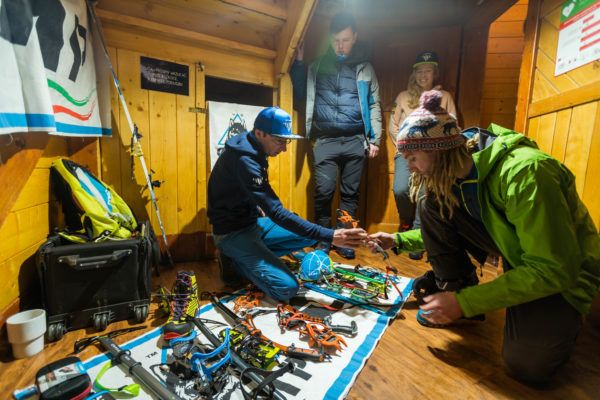 IX Avalanche-Skitur Days 2022 (fot. Jan Wierzejski)
Exceptionally strong support was provided by Day Sponsors: the 8a Shop.pl along with Blue Ice, Petzl, Buff and Aerosize brands. Special prizes were also provided by Ortovox, Garmin, Deuter, Majesty, Lyo Food, Camp and PAJAK brands. Important avalanche equipment training was provided by Polar Sport, and tours were organized by Majesty and SplitBoard Poland together with our Majesty Skitur Rental Company.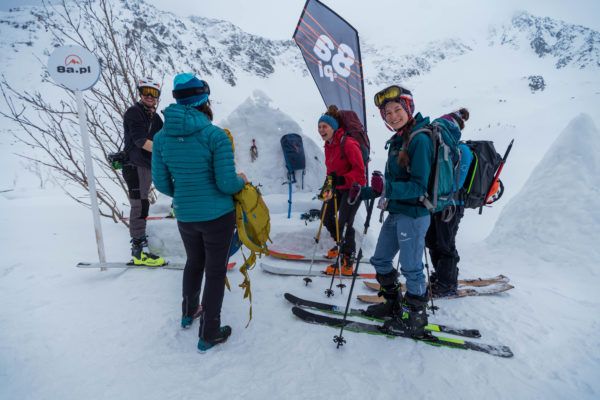 IX Avalanche-Skitur Days 2022 (photo. Jan Wierzejski)
K2 skis and BCA backpacks could also be rented for testing. Mountain lectures attracted adventure enthusiasts – Lukasz Supergan of Team 8a told about Lenin Peak.pl, about conquering the Eiger by the north face Instructor 5+ Maciek Ciesielski, and about planning exits at avalanche risk also Instructor 5+ Marcin Jozefowicz. The ecology of the Days was taken care of by Nalgene, Lifestraw and Esbit, as well as the Polish Tourist Country-Lovers Society. The event is held under the honorary patronage of the Bukowina Tatrzanska Commune, Koscielisko Commune and Zakopane City Mayor.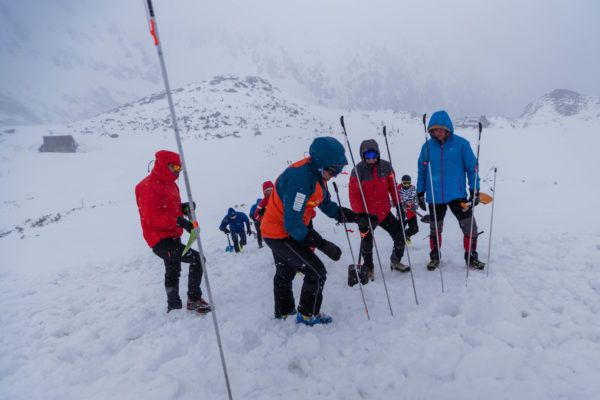 IX Avalanche-Skitur Days 2022 (fot. Jan Wierzejski)
Thank you very much for being with us! And we are already inviting you next year for the tenth anniversary Avalanche-Skitur Days at Five Ponds. We very much hope that it will be normal, meaning very sunny. See you there!
The organizers of the 9th Avalanche-Skitur Days
5+Mountain School and PTTK Five Ponds Hostel