Rafal Palowski equipment list for the Badlands 2021 bike race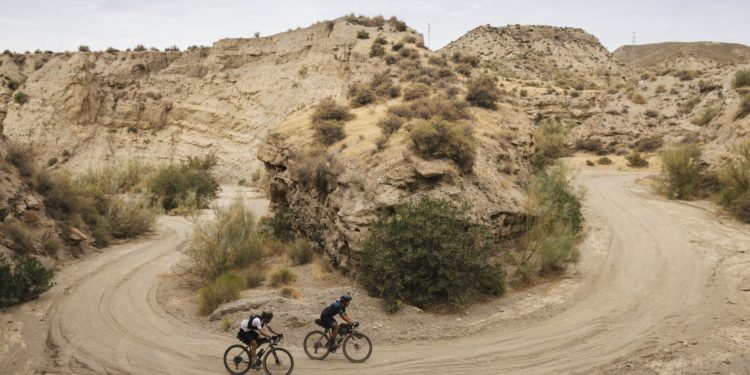 Rafal Palowski: equipment list for the Badlands 2021 bike race
W 18. issue of Outdoor Magazine you will read our interview with the Rafal Palowski, Who last year tackled the route of the unique Badlands race, held in the wild areas of Spanish Andalusia. Here are some technical highlights and Rafal's advice on preparing for this type of challenge.
Bike
I chose the Breezer Radar Pro as my starting machine – a bike that was originally intended to be used for fun in the surrounding woods and casual bikepacking trips. However, preliminary analysis of the route convinced me that only on this monstercross I have a chance to cope with the wildness of southern Spain. The last doubts were dispelled during the start of the Poland Gravel Race, which I rode without the slightest technical fault and with great comfort.
CroMo frame,
2×10 drivetrain: Shimano Altus + SRAM GX, 36-26T / 11-36,
DT Swiss XR391 wheels with DT 350 hubs assembled at Lemonbike,
Continental Race King 29×2 tires.2,
lemond with crossbar for navigation and lights,
Brook Cambium C17 Carved saddle.
Packing system
I divided the sizable amount of equipment into two packing areas. I carried the handy stuff, or "day kit" (bars, warmers, headlamp, tool, etc.), in a Salomon ADV Skin Set 12 running vest. The assumption was that nothing I needed during the ride would require me to get off the bike and fritter away my compact luggage.
I arranged the remaining items in individual bags:
kitchen equipment in a small bag on the handlebars;
"administrative" stuff, including, most notably, a notebook for navigation, in a bag on the top tube;
Frame bag carried food supplies, first aid kit and service
clothes and an overnight stay in the seatliner.
Food and water
Riding through a region poor in villages and accommodation was the basis for assuming full self-reliance in food, water and electronics. Not wanting to risk the adventures of eating things of unknown quality (or lack of access to food, since in Spain between 1:30 and 5 pm all restaurants are closed), I took all the food for the planned five days with me. What a miracle? My fuel was ready mixes to dissolve in water, freeze-dried food and This1 bars. By the way, in this way my entire diet for the race was vegan.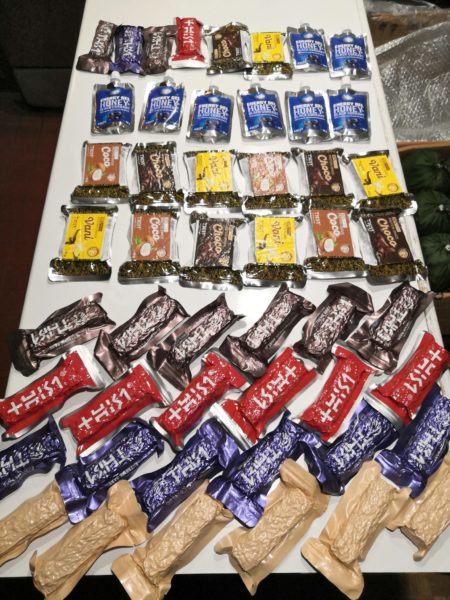 photo. Rafal Palowski
Andalusia's climate exacerbated the requirements for water. The longest stretch without civilization was as long as 116 km and led through mountainous terrain. In addition to him, the standard distances were 40-60 km (my average speed in this area is about 13 km/h). I was ready to carry as much as 5.5 liters of water – as it turned out, this preparation was not at all over the top.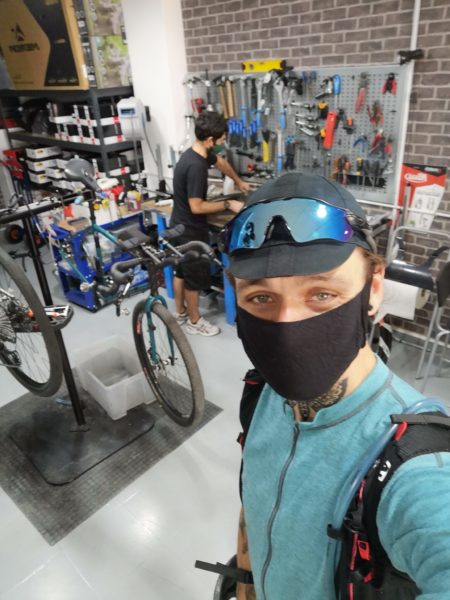 photo. Rafal Palowski
Rafal Palowski
Rafal described his Badlands race adventure in detail in his e-book, which you can find here:
We also invite you to read the latest issue of OM, where you will find our interview with Rafal: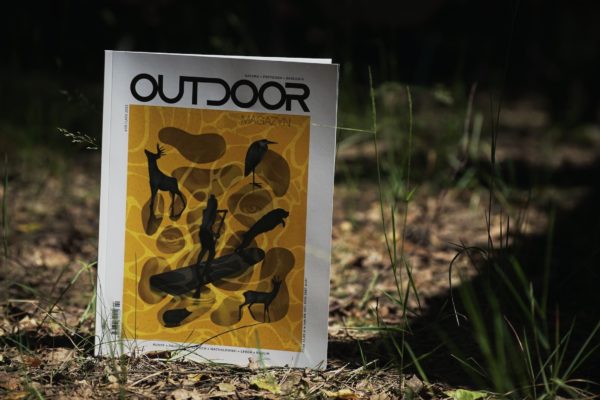 OM #18 (fot. outdoormagazine.pl)