UTMB Group's official position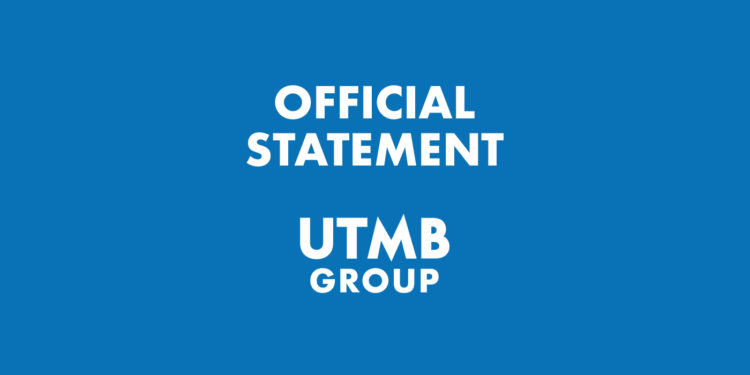 UTMB Group's official position
UTMB Group, the organizer of the 25 events of the UTMB® World Series, has issued an official statement in connection with Russia's invasion of Ukraine. Its contents are consistent with the position of the IOC.
The announcement reads:
Due to the ongoing situation in Ukraine caused by Russia's unprovoked invasion, UTMB Group confirms the immediate exclusion of all athletes from Russia and Belarus from participation in all 25 events bearing the UTMB® logo. The decision remains in effect until further notice.
UTMB team declares that it is deeply moved and shocked by the current situation. He also regrets punishing athletes from these countries who trained hard before their competition starts, but this decision reflects support for Ukraine and its people, as well as the belief of UTMB representatives in the need to protect the integrity of the sports world and condemn the atrocities committed by Russian leaders.
UTMB Group will also take away the title of UTMB® World Series Qualifier, all events held in Russia and Belarus.
The organizers of the UTMB series of events have made a decision in line with the recommendations of the authorities of the International Olympic Committee, which advocated the exclusion of athletes from Russia and Belarus from competing in all international events.