Geocaching – satellite treasure hunters. Guide
Geocaching – satellite treasure hunters. Guide
Treasures are moments spent in nature. With friends, with family, with children. We're reaching out with a variety of tools. Trekking and running shoes, kayak, bicycle – these we know well. How about a satellite? Modern technology and fun in the field – geocaching is one more excuse for outdoor adventure.
This is just one of thousands of examples. Jura Krakowsko-Czestochowska is home to the well-known and popular Trail of the Eagles' Nests. This route, beautiful in terms of landscape and rich in attractions (especially castle ruins and limestone monadnocks), is visited by most tourists on foot, by bicycle or by car. We can prepare for a trip by using guidebooks and information published on the Internet. Another idea to learn about the area, and an attractive variation (especially for children), can be geocaching.
Because treasures are everywhere. On the territory of Poland in geocaching service.com there are currently more than 48 thousand. active caches. In mountains, forests, lakes, beaches and cities. Their contents are, of course, of secondary importance – they are usually worthless junk. The purpose of the game is the search for hiding places itself. In most cases, their location is not accidental. Sometimes they are obvious places, like the top of a mountain or an old church, other times they are places of interest, unknown and rarely visited. Their descriptions can be found next to the coordinates posted by the founders of the caches.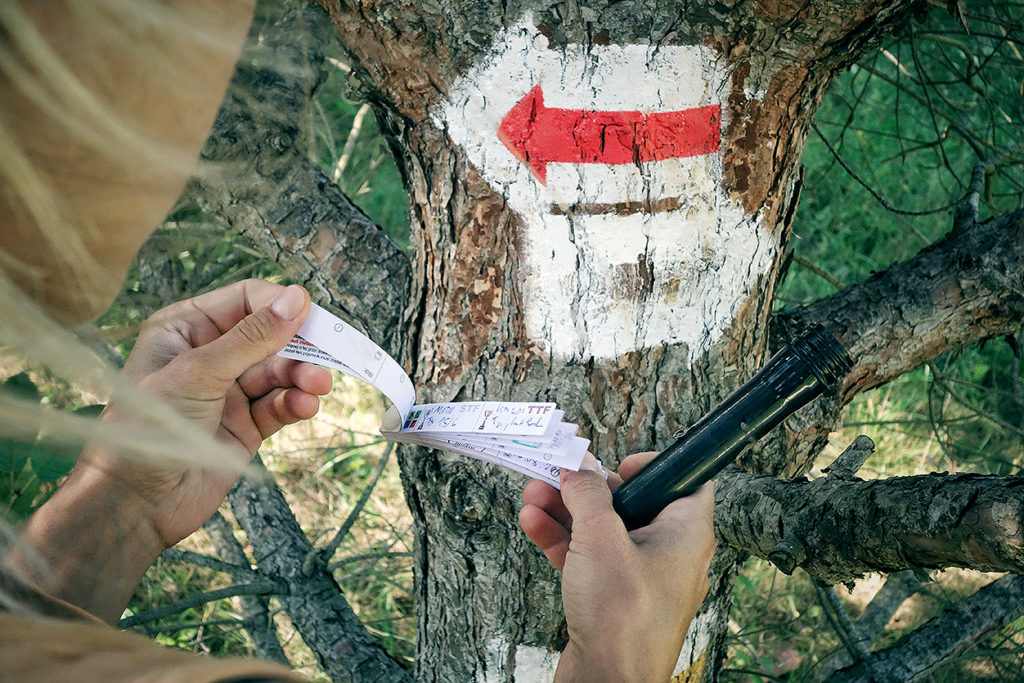 Satellite treasure hunters (fot. outdoormagazine.pl)
Treasure island, pirates, Indians, thieves or elves – there are a multitude of scenarios. The search for hidden hideouts already smells of adventure from afar. It is only up to us how we give it to our children. In contrast to the game of footsteps or scouting field games, which trump the mouse, the fun of geocaching is fresh, using modern technology and devices. For children, it can be a great opportunity to learn how to use them, move around, and at the same time move and have fun in the company of parents.
Active parents often face problems: their children get bored when trekking for too long, they get bored when cycling for several hours or canoeing quietly. Adults do not lack excitement, but children need extra fun. Geocaching can be a compromise to encourage children to be active and to plan the trip in such a way that everyone is satisfied.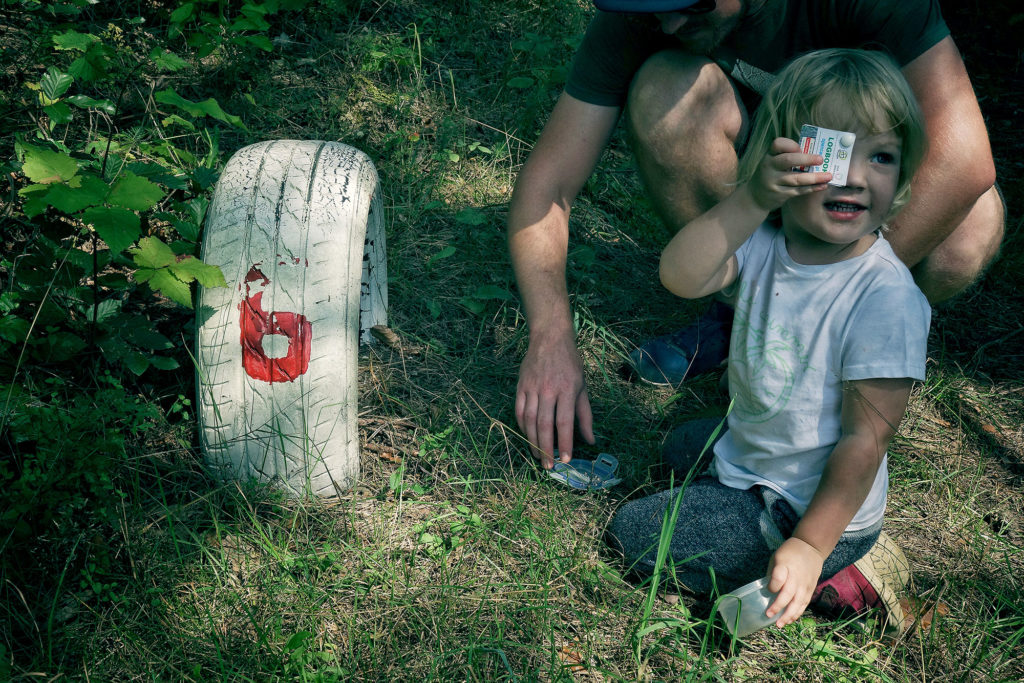 Satellite treasure hunters (fot. outdoormagazyn.pl)
As in other fields, one can also reach different levels of initiation in geocaching. For beginners, the simple fun of finding caches using coordinates and the free version of the app will probably be enough.
Enthusiasts take advantage of the extensive capabilities of the service, solve complex tasks (logic puzzles, rebus, information collected in different locations) to find caches, participate in the so-called "geocaching". events, find virtual, reverse, hybrid caches, and share their adventures on a forum.
The most avid geocachers are outdoing themselves with ideas for original caches (thimble, bolt, tube, kettle, box that can hold a person), their camouflage, and their contents to entice other users to explore them.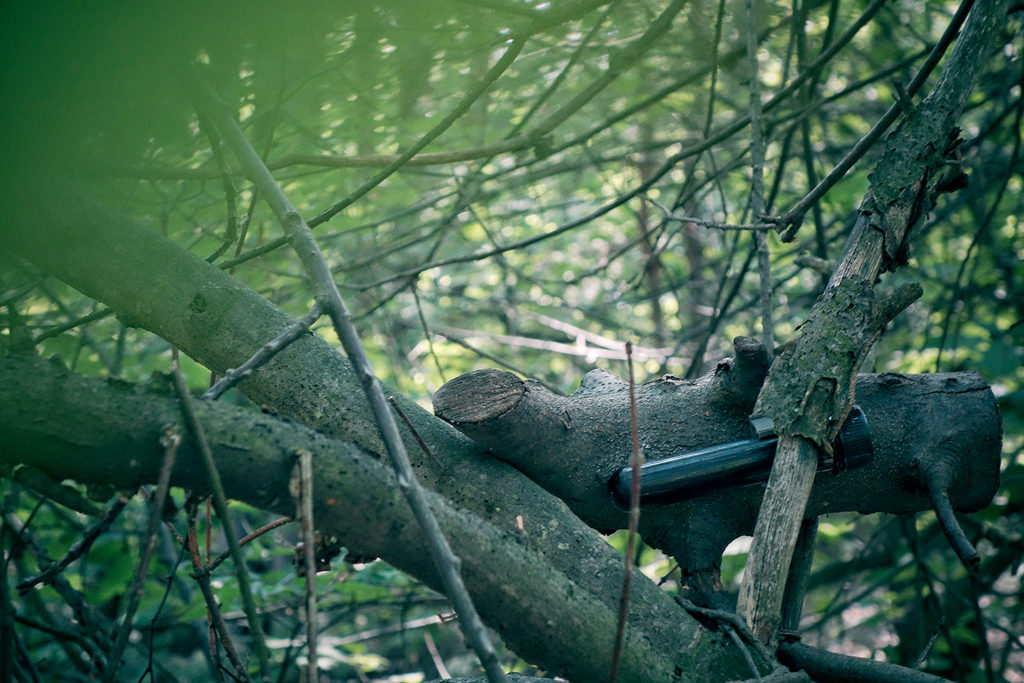 Geocaching (fot. outdoormagazine.pl)
Often, in order to find the most difficult caches, searchers must complete a long sequence of tasks. In such cases, it happens that the whole adventure takes months. At other times, the "author" specifies the equipment necessary to discover the box. This can include. Flashlight, UV light, boat, climbing equipment, cross-country skis, snowshoes, special tools, diving equipment.
Caches registered in the Geocaching service.com must not be buried, placed in areas prone to damage, and in protected areas may only be located next to trails. Hiding places must not interfere with the environment and violate monuments and protected objects.
Geocaching is a living organism. With its growing popularity, new ideas and diversifications are emerging. The principle of visiting places in the field based on geographic coordinates is increasingly used in other areas as well: in Wherigo – a game-based pastime for visiting cities and monuments, and even as intriguing marketing campaigns.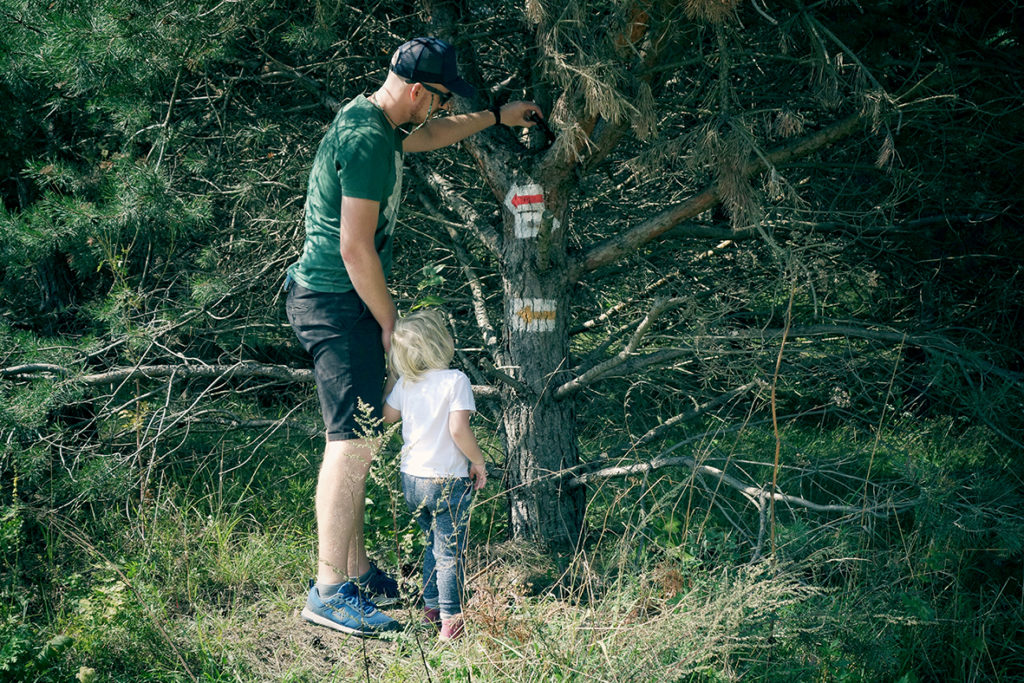 Geocaching (fot. outdoormagazine.pl)
How to start the fun
The largest number of caches is on the geocaching portal.com (Polish geocaching service.pl operates on the basis of a license agreement); the other recommended service in Poland is the completely non-commercial, but no application opencaching.pl:
To start the game, install the application "Geocaching" or use the search engine on the site,
To begin with, the free version of the geocaching app is completely sufficient.com,
GPS devices can also be used for exploration by entering coordinates,
each cache registered in the service has its own description (coordinates, degree of difficulty, dangers, requirements, additional information) – it is worth getting acquainted with it,
It is a good idea to take a pen with you on the trip – for entries in the so-called. logbook,
When setting out on a search with children, it's a good idea to bring a few trinkets to swap in discovered caches,
remember to respect nature, monuments and places particularly vulnerable to damage,
Preparations (clothing, provisions, etc.) for treasure hunts should be no different from those for any other trip.
GEOCACHING (pronounced.: geocaching) – the prefix geo- refers to the word geography; cache from English. cache, hiding place, cache. An outdoor game of finding hidden containers in the field using geographic coordinates and satellite navigation.
What's in the cache
Logbook, or paper logbook of entries. The entry is the basis for considering the cache as found – one of the elementary rules of geocaching.
Items to be exchanged – usually not very valuable. They must not be illegal, dangerous or perishable products.
TravelBug and Geocoin – their owners, usually more advanced geocachers, can track the journey of their items.
GEOCACHING – GENESIS. May 3, 2000. decoded previously interfered signal sent from satellite to GPS receivers. Private devices have thus become extremely accurate. The next day, American Dave Ulmer hid a bucket filled with various fanny packs in the woods. He shared the coordinates to the cache in a discussion group of GPS device enthusiasts. Soon, encouraged by the idea, users of the group not only searched for Ulmer's "treasure," but also began to share the coordinates to their hiding places. Already in September of the same year the first and to this day the largest website dedicated to the new game – Geocaching – was created.com.
Red.
The article appeared in 8. issue of Outdoor Magazine, fall 2019.
Cover of the eighth issue. Graphics: Basia Flores