Mateusz Waligóra and Lukasz Supergan walked Greenland – Outdoor Magazine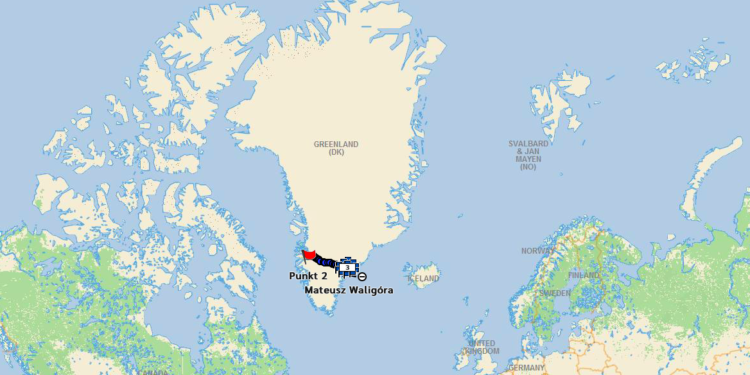 Mateusz Waligóra and Lukasz Supergan crossed Greenland
The trek from west to east of the world's largest island took Waligóra i Supergan's 35 days. During this time they walked 622 kilometers and joined the ranks of 12 Poles who have succeeded in doing so. During the expedition, they paid attention to the climate changes taking place in the area.
The last part of the route took the travelers 32 hours, during which they walked practically non-stop. During this time they covered approx. 60 km and reached a fjord on the east coast of Greenland near the settlement of Isortoq.
At first it blew hard, so we had to wait out the gusts and didn't get out of the tent until the afternoon. To be honest, I didn't believe we would make it to Isortoq without interruption.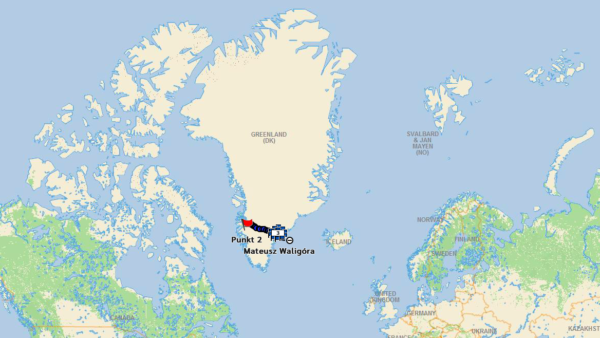 Supergan and Waligóra's route during the Greenland traverse (source: Polish Greenland Expedition / share.garmin.com)
At first their route took them across the undulating ice sheet, but as the sun began to set, they noticed that the terrain was clearly receding. At one point to the point that they were able to get on pulki – special sleds – and descend towards the fjord.
In addition, a strong, cold wind was blowing at our backs, which pushed us. We descended at night, although this is a conventional term, as the sun only went down for about two hours. The bay came into view at dawn.
Then they had to search for a way to the water, or rather the frozen sea. Supergan then took a nap for a while, and the route through the maze of streams and glacial meltwaters began to look for Waligóra. It took him two hours and another four to carry the stuff away.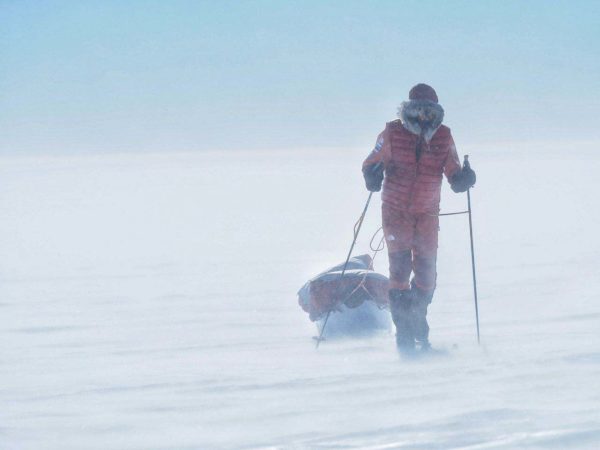 photo. Polish Greenland Expedition, 2022
When we got on the ice, I was scared whether it would hold our weight. But the cover was thick. We were confused by the fact that its top layer is covered with snow and is just melting, as the Greenlandic summer is approaching. So we had wet shoes, but we set off to the edge of the ice.
There, a pre-arranged boat was waiting for them to take them to Isortoq, where they will spend the next week awaiting a helicopter. This is a small settlement where polar explorers traditionally end their Greenland traverse.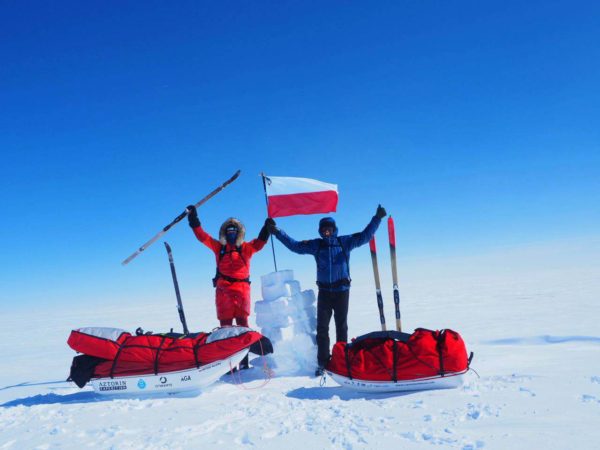 photo. Polish Greenland Expedition, 2022
Waligóra and Supergan's journey lasted exactly five weeks. They started it in the west of the island in Kangerluusuaq. Along the way they reached the abandoned DYE-2 radar station, which was built during the Cold War. They had weapons with them, in case of an encounter with a polar bear, but fortunately they did not have to use them.
Greenland surprised us with its diversity. We saw different types of snow. Sometimes it was sticky, other times it resembled sandpaper. So we had to adapt our strategy to the conditions. Once we went out at night to avoid the sun, another time we waited until it got a little warmer.
They also faced strong Greenlandic winds in excess of 100 km/hr, and hiked during whiteouts, whiteout darkness, when it's hard to get a point of reference and you don't know whether you're going up or down. Sometimes the temperature was just a few degrees on the downside, other times it dropped to – 30.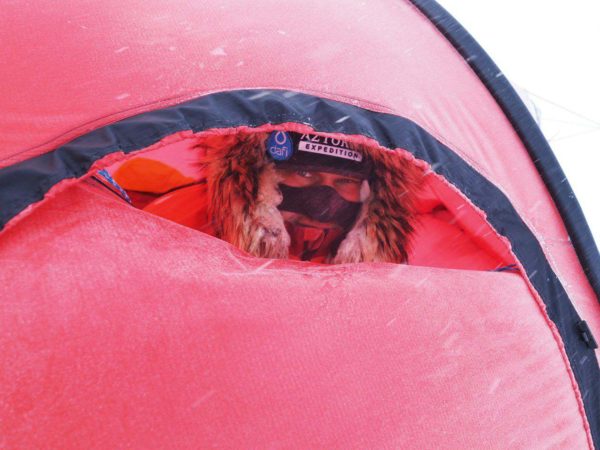 fot. Polish Greenland Expedition, 2022
But the most important thing is that we did not make a single mistake and did not fight once. It's interesting, because we're both loners, and it's been a long time since we've been with anyone on such an expedition. We have planned everything well, we even have some food left over. Experience from previous expeditions paid off.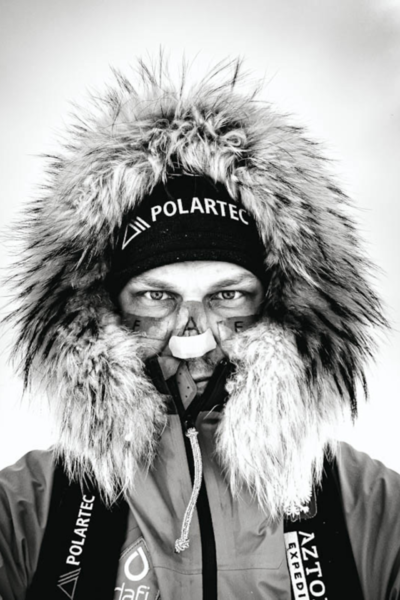 photo. Polish Greenland Expedition, 2022
They will return to Poland on June 16. In July, Waligóra will begin a march through the Tatra Mountains, during which he wants to draw attention to the problems affecting Poland's highest mountains, and at the end of the year he will embark on a solo expedition to the South Pole. Supergan, on the other hand, will fly out for an expedition to Norway shortly after arriving in Poland, and then try to conquer the seven-thousander Khan Tengri.
Both travelers confirm:
Our duo has proven itself and we will still go somewhere together.
During the expedition, their social media profiles published information on climate change in the polar zones. The travelers pointed out the shrinking ice cap, endangered polar bears and increasing human expansion in the Arctic and Antarctic.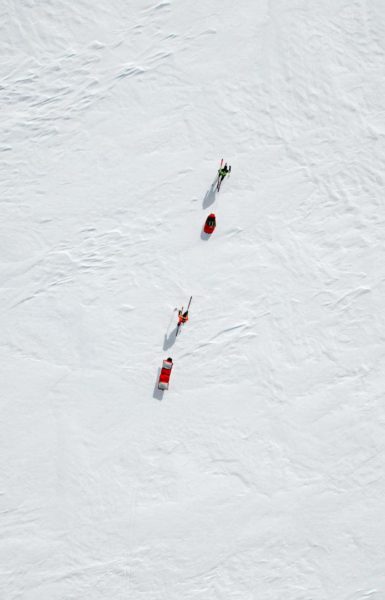 photo. Polish Greenland Expedition, 2022